For the Sanctum location, see Airship Dock (Sanctum).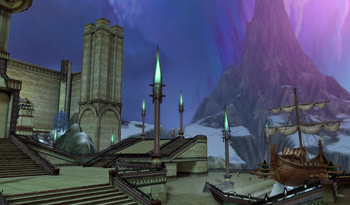 The Airship Dock is located to the northwest in Pandaemonium. It is a bustling area of travelers and inhabitants coming and going, and various traders shipping numerous goods around Asmodae.
This area provides access to the Steel Rake instance by talking to Raninerk, once you have completed the prerequisite quests.
Travel Connections
Edit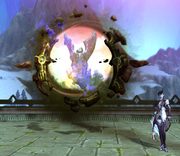 The Aerolink to Gelkmaros is located at the very northmost edge of the Airship Dock.
Allies
Community content is available under
CC-BY-SA
unless otherwise noted.